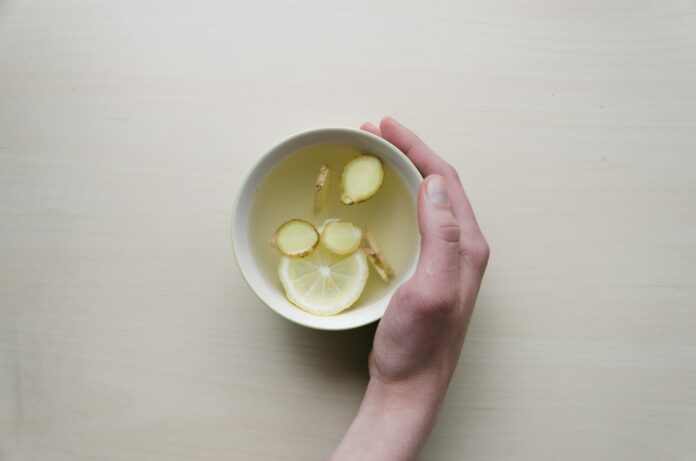 "Every night you can go to bed knowing you have made your cumulative load better, same or worse. The choices you make every day add to that total package. You are truly captain of your own ship."

– Sherry Rogers, MD and author, Detoxify or Die
By now you've ideally taken the first step of getting mentally prepared. You know your reasons for thriving. You have stepped into your role as CEO of your own health and wellbeing. Perhaps you've hired a holistic doctor too. And, hopefully you're surrounding yourself with positive people.
The next step is to get rid of all the triggers that are causing or perpetuating your autoimmune issues or that are blocking your healing.
Grab some large trash bags and get ready to clean out your kitchen, bathroom and laundry cabinets. You'll want to toss the junk foods, recycle the plastic and paper packaging, and put any chemical-based products like medicines, household cleaners, sunscreens, etc. in a bag for a "hazardous waste" drop off location.
1. Eliminate Toxins
Toxins may be the big reason autoimmune disorders are becoming epidemic. Even babies are born today with an average of 287 chemicals in their umbilical cord blood!1A BENCHMARK INVESTIGATION OF INDUSTRIAL CHEMICALS, POLLUTANTS AND PESTICIDES IN UMBILICAL CORD BLOOD, Environmental Working Group, July 14, 2005, http://www.ewg.org/research/body-burden-pollution-newborns We must protect ourselves proactively from the onslaught. And we're not just talking about toxins "out there." We also mean toxic foods, negative thoughts, and people who drain your energy.
2. Heal Your Gut
Your immune system resides mostly in the lining of your small intestines – aka your "gut." Most people with autoimmune disorders have a leaky gut and an imbalanced microbiome (gut flora). So to allow your immune system to do its job and heal you, you must heal and seal your gut. When you remove inflammatory triggers your immune system can stop overreacting too, and that's essential for healing.
3. Live a Detox Lifestyle
Detoxing is not a fad diet or colon cleanse you do twice a year. It's an ongoing practice of assisting the body in clearing accumulated waste that can otherwise build up and back up into your bloodstream. When you minimize toxic triggers coming in and optimize detoxification processes, everything gets back to balance.
Wake Up to Lemon Water

Drink warm or room temperature pure water with lemon on waking. Lemon contains compounds that help calm liver inflammation, reduce oxidative stress, and inhibit development of fatty liver disease.4http://www.livestrong.com/article/523028-is-lemon-water-good-for-the-liver/

Bounce More

Bounce either on a rebounder (mini-trampoline) or on a cushy mat for 2 – 5 minutes each morning to flush your lymphatic system, the body's waste removal system, which doesn't move unless you do.

Use Gentle Binders

Binders grab and safely escort toxins out of the body, avoiding harmful re-toxification. Eat more fiber, which is the most natural and gentle binder. Other natural binders include modified citrus pectin, activated charcoal, chlorella, cilantro, and food-grade bentonite clay.

Sweat Daily

Work up a sweat every day to help eliminate toxins through your skin — your largest detox organ. Do some cardio. And, take regular saunas, ideally far or near infrared. You can find affordable sauna blankets, like LifePro. Make sure they are low in EMFs and that you clean them after every use. Don't forget to take a cool/cold shower after to wash away the toxins.
Daily Detox – Action Summary
Remove your autoimmune trigger foods and minimize exposure to toxins in home and body care products.
Heal and seal your gut to turn off the autoimmune cascade.
Make detox a daily habit to ease your body burden.
What will your first step be? What have you already removed and what else can you to to reduce your body burden?
Take good care!
P.S. Want my personal help beating an autoimmune condition? If you live in the U.S. (except NY due to state laws) and are ready, willing, and able to invest in your best health, I offer Functional Medicine Total Health Transformation Programs over Zoom. I collaborate with skilled naturopaths who are expert in resolving root causes like hormonal imbalances, gut disorders, chronic infections and toxic burdens which are almost always part of the autoimmune puzzle. Together we provide comprehensive, customized treatment plans, and collaborative, caring support. If you are ready to beat autoimmune and reclaim your best life please book a 30–minute consultation with me to gain clarity, confidence, and explore the possibility of working together. 
Image Credit: Dominik Martin