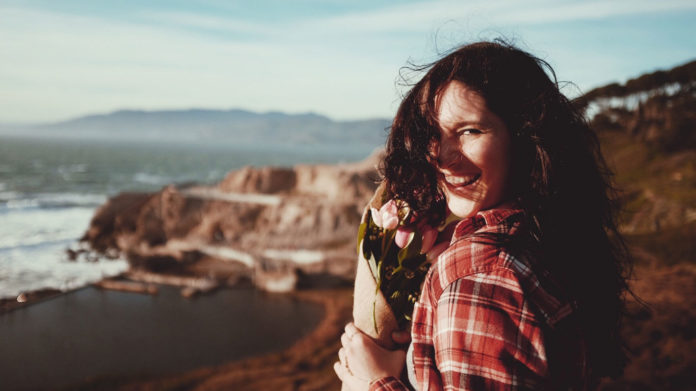 "When gluten is inflaming your gut, it's also inflaming your brain. Whatever's going on in your gut is also going on in your brain. They're very connected."

– Dr. Hyla Cass, MD, board-certified psychiatrist & author of Supplement your Prescription: What Your Doctor Doesn't Know About Nutrition
Autoimmune and Depression Often Go Together
Pain, numbness, tingling, sleep issues, digestive distress, weight gain and daytime fatigue are common autoimmune symptoms. So, it's easy to see why more people with autoimmune conditions suffer from depression than the general public. One study found a nearly 70% correlation between depression and autoimmune disease!1Systemic autoimmune diseases and depressive disorders; Arias S., et.al.; Reumatol Clin. 2011 Nov-Dec;7(6):389-91. doi: 10.1016/j.reuma.2011.04.010. Epub 2011 Jun 30.; http://www.ncbi.nlm.nih.gov/pubmed/22078697 Among the general American population, about 8% report current depression.2CDC FastStats: Depression; http://www.cdc.gov/nchs/fastats/depression.htm
Some studies show that 50% of people with MS will experience depression during their lifetime.3Depression in multiple sclerosis: a review; Siegert R.J., et. al.; J Neurol Neurosurg Psychiatry. 2005 Apr;76(4):469-75.; http://www.ncbi.nlm.nih.gov/pubmed/15774430 Another study reported that people with Chronic Fatigue Syndrome (CFS) and/or fibromyalgia (FM) had even higher depression scores than those with MS.4Living with the unexplained: coping, distress, and depression among women with chronic fatigue syndrome and/or fibromyalgia compared to an autoimmune disorder. Anxiety Stress Coping. 2014;27(6):601-18. doi: 10.1080/10615806.2014.888060. McInnis, O.A, et. al.,; Epub 2014 Mar 3. http://www.ncbi.nlm.nih.gov/pubmed/24479644
I Ended My Depression Naturally
During the 25 years I suffered from MS symptoms like numbness, tingling and extreme fatigue, I also experienced bouts of depression. I was never sure whether the low moods were a result of dealing with my health challenges, or whether depression was a direct symptom of the MS itself. Ultimately it didn't matter. What mattered for me was getting to the root of why I was depressed, and then addressing it head-on.
It turned out my blue periods were due to a combination of factors including chronic stress (e.g. years of caring for aging parents), gluten sensitivity (who knew?!), leaky gut, low serotonin and low vitamin D levels. Once I took action to address each of these roots, my moods improved. Even better, with these steps, I reversed the MS entirely!
Become a Depression Detective
Depression can have a long list of root causes so be sure to do some detective work before turning to an antidepressant and/or sleeping pills. Few people are aware that prescription and over-the-counter medications have been associated with triggering and perpetuating autoimmune conditions.5Environmental Triggers and Epigenetic Deregulation in Autoimmune Disease; Javierre BM, et al.; Discovery Medicine, 12(67):535-545, 2011; http://www.discoverymedicine.com/Biola-M-Javierre/2011/12/26/environmental-triggers-and-epigenetic-deregulation-in-autoimmune-disease/
10 Common Root Causes of Depression Include:
Get the Data
An integrative or holistic physician can order the right tests to check your specific levels. Ask for tests to check the following:
Thyroid hormone levels (comprehensive, not just TSH)
Cortisol (stress) levels
Sex hormone levels
Fasting blood sugar and hemoglobin A1C
Neurotransmitter levels
Nutrient levels
Leaky gut
Stool test for gut flora balance
If you've already addressed the root causes and still feel overwhelmed or in despair, please seek psychological care. A Cognitive Behavioral Therapist (CBT) can help you sort out your situation, your thinking and your moods.
10 Science-Based Strategies You Can Do Right Now to Feel Better Fast
Meanwhile, there are many effective things you can do for yourself to feel better. These strategies require commitment and a little investment of time. Can't muster the energy to try them all? Pick just one and give it a try.
Which one of the 10 strategies resonates with you the most? Pick that one and try it now. Let us know how it goes. If you discover something that lifts your mood, chances are good that it will help someone else. And helping someone else can also make you feel better. Now, that's creating a positive upward spiral!
Take good care!
p.s. Before you go, please accept our FREE gift: Your Optimal Food Guide ebook, which can help you figure out which foods can help you reverse autoimmune conditions or just optimize your health.
p.s.s. And, if you are proactively seeking to heal from any autoimmune condition and want community, support and valuable information, please join our free, private Facebook group: Transcend Autoimmune.
For more on self-care, check out Love Yourself First for Goodness' Sake!
Image Credit: Aleksandr Markin/iStock