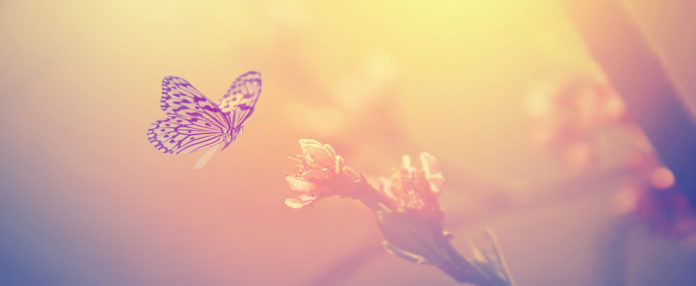 The very thing we crave upon waking can be the trigger we need to eliminate.

– Nan Foster, Certified Health Coach
Stress and Giving Birth Lead to Mysterious Symptoms
My most personal and intense health awakening occurred 15 years ago when I suddenly had a host of weird muscle aches, joint pains and toe tingling. At the time, life was challenging. My husband, Rob, and I had moved from New York to California with our two small boys. We had a deal: Rob would pursue research at UCSF Medical Center for two years, then we would move home to NY.
Life had other plans in store. Rob won international acclaim with his groundbreaking research, and UCSF offered him a two-year fellowship followed by a faculty position that we just couldn't turn down. Meanwhile, four years of renting, feeling uprooted, working part-time and essentially raising our boys alone left me depleted, sad, lonely and stressed about my odd symptoms.
Following several blood tests, the doctor diagnosed me with an "unnamed autoimmune disease." He said I wasn't alone; thousands of women develop this condition, particularly after the body experiences the trauma of giving birth, and especially after having two children. Steroids, he said, were the only treatment option. Listening to my intuition, I rejected drugs and began my journey of discovery.
Conventional Medicine Has No Answers, So I Find My Own
After five years of living with these symptoms I was driven to learn more. Pursuing several months of web research on autoimmunity, I found exciting news: Research showed that there was a potential connection between gluten and autoimmune disorders. I decided to explore whether eating gluten was having an impact on my health.
I made a commitment to myself to go gluten-free for six months. Fortunately, I love to cook, and with the help of a friend, I ditched sandwich bread for organic lettuce and found healthful substitutes for pasta, and other foods with hidden gluten (e.g., soy sauce, some salad dressings, beer, etc.). Three months in, I was thrilled to find myself symptom-free for the first time in years.
Facing the Root Causes
While I now knew that gluten was playing a part in my disorder, I also knew I needed to address my stress and loneliness. My emotional state was giving me a major victim complex. I was taking out my sadness on my husband, which naturally had a negative impact on our relationship, and only served to make me feel more alone. It's crazy how the mind works at times to sabotage the very things we want most in life!
With my educational background in biopsychology (i.e, neuroscience and the mind-body connection), it was a natural step for me to enroll in courses in personal transformation. And so began the spiritual phase of my journey to wellness. This work helped me find gratitude and take responsibility for my own happiness. I learned how to create the relationships I had always wanted, and I am certain that this shift has helped me manage my autoimmune condition by decreasing stress and increasing joy in my life.
A Few More Steps to Vibrant Health 
My Second Awakening:  After a few bouts of some major afternoon fatigue and some new tongue tingling, I asked my doctor to test me for Hashimoto's Thyroiditis to learn whether gluten had tricked my body into attacking my thyroid over the years. Sure enough, the test came back positive. Luckily, I wasn't too late; my thyroid function was normal. I believe I eliminated gluten before too much thyroid damage had occurred.
I was eight years gluten-free with a normal thyroid and no medication. However, I was stumped about my numb tongue and went back to being a web detective. After much sleuthing, I determined the culprit: coffee. The very thing we crave upon waking can be the trigger we need to eliminate. Removing coffee proved to be the ticket, and while that first three days was difficult, it was well worth it once the addiction was behind me. I began drinking water and herbal tea instead of coffee. My tongue stopped buzzing and my energy soared.
My Third Awakening:  With several bone density diagnostics over the years, my bones went from bad to worse. I was curious. So was my doctor. I figured removing gluten would have helped heal my gut and improve digestion so that calcium from food and supplements could be better absorbed. So what was going on?
I went back to the web. This time I learned about several vitamins and minerals — including K2, D, and magnesium — that were key for calcium absorption. I added them, and lo and behold my next bone density test revealed a reversal of my osteoporosis. Needless to say, I believe supplements are appropriate when there's a nutrient deficiency despite a healthful diet.
Hidden Gifts of Being Gluten-Free
Becoming gluten-free has provided surprising gifts. Once I started reading labels, I suddenly became very aware of what was in my family's food. I wish I'd known earlier about the many potentially harmful chemicals, preservatives, pesticides and dyes in the majority of packaged processed foods, not to mention the calories devoid of any nutrients. But, better late than never!
The food we eat literally becomes our tissues, our cells, our blood. My boys, both of whom were diagnosed with Irritable Bowel Syndrome (IBS) years ago, are now gluten-free, dairy-free, sauerkraut-eating, organic veggie-loving healthy young men and finally, belly-ache free. For me, that is the ultimate icing on the gluten-free cake.
Nan Foster is a Certified Health Coach. For more information, please visit www.facebook.com/fosteringhealthyhabits.com.
Do you have a healing journey to share? Feel free to submit your own personal story.
Take good care!
p.s. Before you go, please accept our FREE gift: Your Optimal Food Guide ebook, which can help you figure out which foods can help you reverse autoimmune conditions or just optimize your health.
p.s.s. And, if you are proactively seeking to heal from any autoimmune condition and want community, support and valuable information, please join our free, private Facebook group: Transcend Autoimmune.
For more personal stories and inspiration, check out our Healing Stories page.
Image Credit: Balazs Kovacs Images/Shutterstock