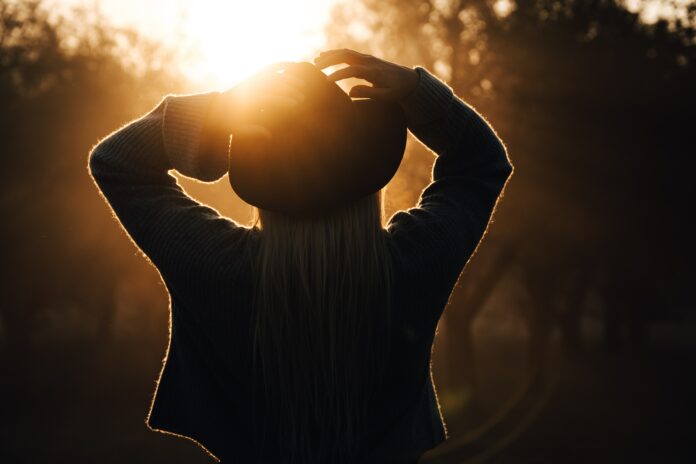 One man's food is another man's poison.

– Attributed to Roman Poet, Lucretius
One of the most powerful defenses you have against both infections and autoimmunity is your fork. What you chose to eat every day can help protect and defend you from dangerous invaders like the coronavirus, or, it can make you more vulnerable to infections and autoimmunity.
When you eat foods that inflame your gut, cause it to be leaky, and disrupt the balance of your microbiome, you may be, unknowingly, harming your immune system and perpetuating the autoimmune attack. To safeguard your health, you need a fully functioning immune system; not one that is burdened by fighting your foods!
So how do you know which foods are best for you? The best way I've found through research and my personal experience of reversing MS is to use a simple equation: A Paleo food plan minus standard American diet (SAD) foods minus your personal food triggers (suspect foods) equal your optimal foods.
Paleo – SAD foods – autoimmune trigger foods = your optimal foods.
If you haven't yet landed on your optimal foods, I want to help you shortcut the usual 30-day elimination diet phase, so you can quickly lower inflammation and unburden your immune system. When your immune system is free to do its job to defend and protect you, it is the single best internal weapon you have against infections and autoimmunity.
For help figuring out your optimal foods, which is the exact process I followed with food to beat the MS, download the FREE Eat to Beat Autoimmune Optimal Food Guide.
Consider these ten autoimmune trigger foods as a means to shortcut your way to unlocking the full power your immune system.
The Top 10 Autoimmune Trigger Foods
Eggs?! Nuts?!, you may cry. I get it; some of these foods, like eggs and nuts, are beneficial for some people. But for others, these foods are stealthy triggers that are keeping your immune system activated all the time, preventing your immune system from doing its job fully, and keeping you inflamed, your autoimmune condition flaring, and weakening your defenses against coronavirus.
So, what can you do?
The very best way for you to figure out what if any foods or dietary components are causing you harm is to put on your own lab coat and do an elimination diet, or what I have rebranded as a 30-Day Food Vacation. 
Do a 30-Day Food Vacation to Find YOUR Best Foods
Integrative and Functional Medicine doctors agree: an elimination diet is the "gold standard" when it comes to discovering which foods are causing your immune system to overreact. Studies show elimination diets are extremely effective in reducing or eliminating symptoms.12Time to symptom improvement using elimination diets in non-IgE-mediated gastrointestinal food allergies.Lozinsky AC, et. al., Pediatr Allergy Immunol. 2015 Aug;26(5):403-8. doi: 10.1111/pai.12404.http://www.ncbi.nlm.nih.gov/pubmed/25963794 Remove gluten, grains, sugar, dairy, eggs, legumes (soy, lentils, beans and peanuts), nuts & seeds, nightshades (tomatoes, potatoes, eggplants, peppers, paprika, salsa, chili peppers, cayenne, chili powder and goji berries), alcohol and coffee for at least 30 days, or until your symptoms disappear. Go slow with reintroducing foods, one at a time, and at least 48 hours apart. Pay close attention to how you feel. Do you have headaches, brain fog, a tummy ache, gas, etc.? Your body will talk to you; you just need to listen.
To unburden your immune system, you must eliminate your personal trigger foods, at least for the time being. For those with gluten sensitivities and any autoimmune concerns – not just celiac disease — gluten needs go for good.
After the elimination diet you can reintroduce other suspect foods one at a time and slowly to see if you react. Remove reactive foods for 6 months. This will give your immune system a chance to settle down and time for you to heal and seal your gut.
For help, I have created some resources for you:
Free: Download Eat to Beat Autoimmune: Your Optimal Food Guide e-book for an overview.
Near Free: Grab a copy of my book: Beat Autoimmune: The 6 Keys to Reverse Your Condition and Reclaim Your Health with a powerful foreword by Functional Medicine pioneer, Mark Hyman, MD.
What steps are you taking right now to strengthen your immune system and beat autoimmune with food?
Take good care!
P.S. Want my personal help beating an autoimmune condition? If you live in the continental U.S. (except NY due to state laws) and are ready, willing, and able to invest in your best health, I offer Functional Medicine Total Health Transformation Programs over Zoom. I collaborate with skilled naturopaths who are expert in resolving root causes like hormonal imbalances, gut disorders, chronic infections and toxic burdens which are almost always part of the autoimmune puzzle. Together we provide comprehensive, customized treatment plans, and collaborative, caring support. If you are ready to beat autoimmune and reclaim your best life please book a 30–minute consultation with me to gain clarity, confidence, and explore the possibility of working together.