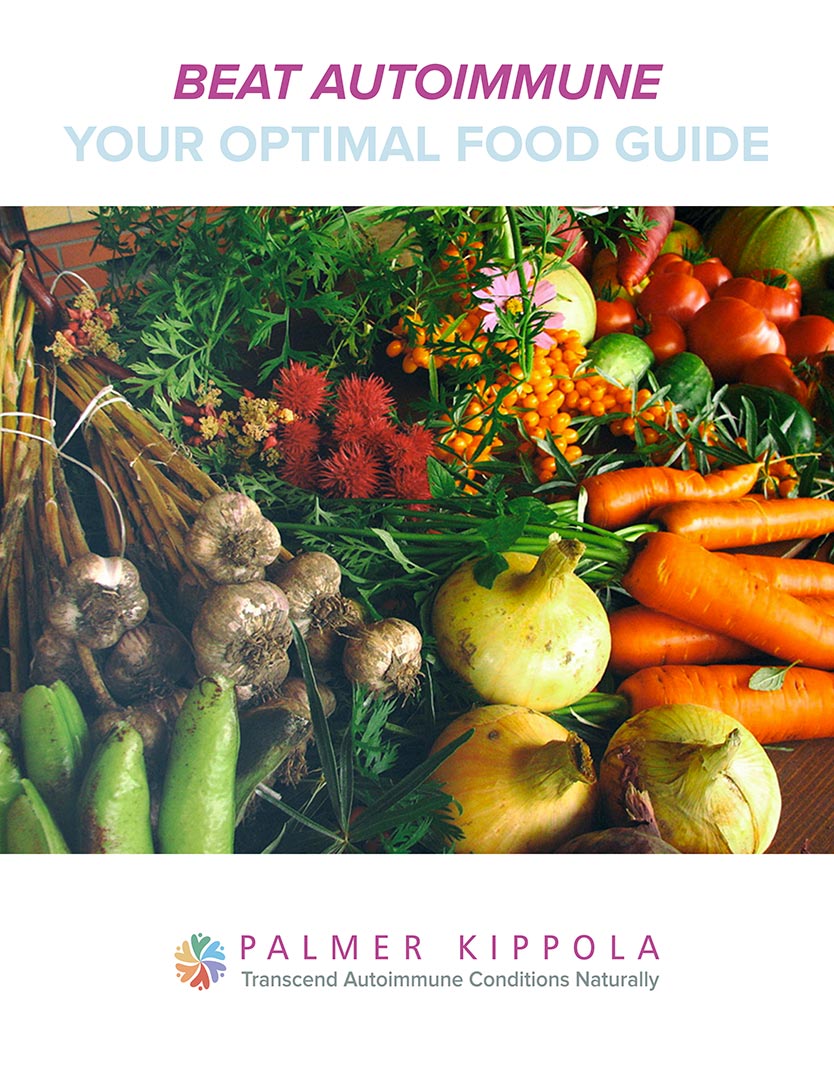 Have autoimmune or mysterious symptoms and confused about what to eat?
Your Free Optimal Food Guide will help you:
Identify your optimal foods

Learn about occasional food choices

Discover your trigger foods

Identify the Top 12 food toxins

Understand healthy food habits

Create healthy habits for life
Fill out the form below to receive Your 
FREE

Optimal Food Guide and let the healing begin!
We hate spam and promise to keep your information private. If you have already subscribed to our email list, you may not receive a welcome email, so be sure to download your free guide now.
I'm Palmer Kippola, author of the #1 Amazon best-selling book Beat Autoimmune. People often heal 60-100% of the way just by changing what they eat. Your Optimal Food Guide helps you discover your best foods so you can speed time to healing and thriving!