Monthly Archives: February 2021
Just how important is food in healing autoimmune conditions? It turns out that people often heal from autoimmune conditions 60% -...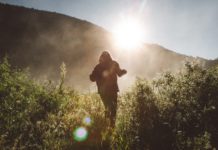 Research is revealing links between COVID and autoimmunity. Learn what you can do to optimize your immune function, safeguard your health, and beat autoimmune with the F.I.G.H.T.S.™ framework.
Chef Courtney Contos struggled for years with disabling pain which she hid and tried to live with. Until she reconnected with a childhood friend who had become a Functional Medicine doctor.