Monthly Archives: September 2021
Holly Bertone beat breast cancer and Hashimoto's thyroiditis. Now she's an evangelist for gratitude as a proven healing tool.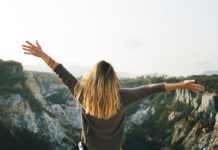 To prevent or heal from an autoimmune disorder, you'll need to identify your personal triggers so you can eliminate them, minimize your exposure, or, in the case of hormone, get them balanced.
Life is hard and none of us escapes traumatic events. Finding calm in the midst of the mess is not a luxury; it's essential for healing.