Functional Medicine Consulting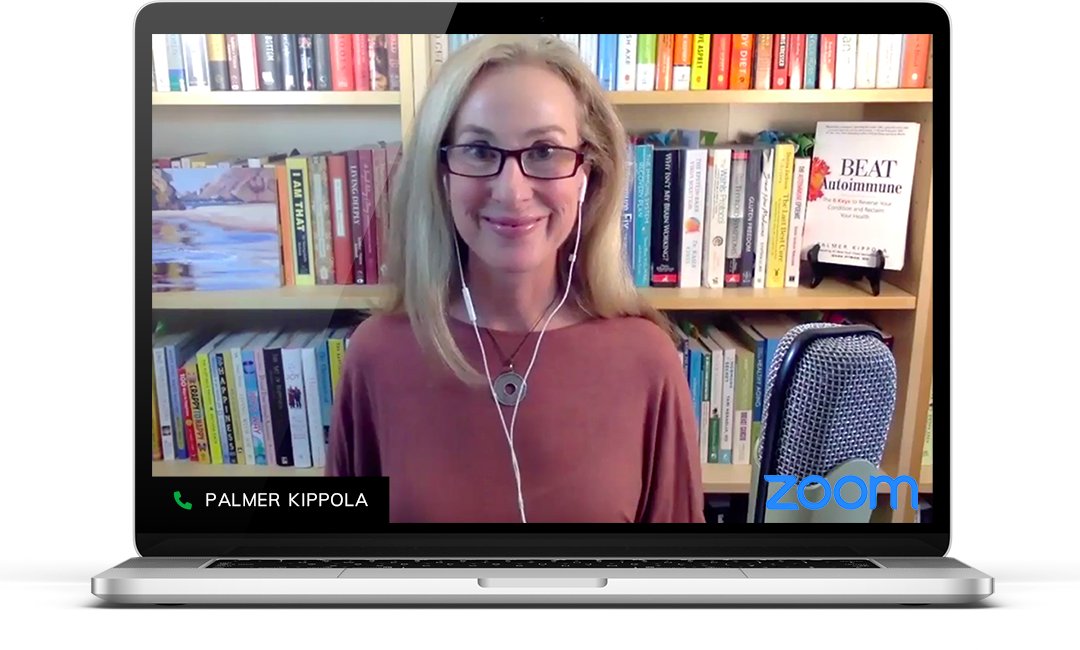 All coaching starts with a 90-minute deep-dive Comprehensive Functional Medicine Intake Session. The Intake Session is a Zoom video meeting that allows me to get to know you by listening deeply to your personal health concerns and goals. By the end of the session, you will gain clarity on next steps, which may include recommended Functional Medicine lab tests, lifestyle modifications, and targeted supplements.
Once we have your lab results, we will schedule a 90-minute Comprehensive Functional Medicine Case Review. We will meet over Zoom to review your lab results, discuss your current health and wellbeing status,  and next steps, which might include a customized Functional Medicine coaching program.
Valuable insights about your health

There's a saying in Functional Medicine: "Test don't guess." We now have the ability with modern testing to get a good, holistic view about potential underlying imbalances with the foundations of your health and wellbeing.

A comprehensive view of key health markers

Getting the data on your health is a great place to start! There is truth in the adage, "You can't manage what you don't measure." We will assess which tests might provide the best data for you. Modern lab work reveals key markers of inflammation, blood sugar, digestive status, hormones, toxins, and even stress.

More clarity about your next steps

You will be empowered to take next steps to address any imbalances; and you may be presented with additional recommendations lifestyle modifications and coaching options.
Phone or video consults

This is comprehensive, caring medicine, rooted in compassion, collaboration, and customization. The Intake Consult will help you gain clarity and the Case Review Consult will help you gain confidence.

Customized treatment plan

We will co-create a personalized health plan to identify and address the bad F.I.G.H.T.S. (Food, Infections, Gut health, Hormone balance, Toxins, and Stress) root causes of your conditions. A holistic treatment plan may include good F.I.G.H.T.S. factors including optimal foods, supplements, gut healing, sleep, movement, mind-body and relaxation techniques.

Actionable treatment plan

By the end of the case review you will have an overview of a recommended treatment plan. You may be fully empowered to take the information and run with it; or you may want coaching to help you implement the plan.
Who this is for:
Functional Medicine Consulting is right for you if you are:
Ready to dig into potential root causes of your health concerns
Willing to prioritize your health and wellbeing
Able to make recommended lifestyle modifications
Ready to take responsibility for your life
Wanting to take greater control of your health outcomes
Step 1
Let's have a quick complimentary call. You can use the scheduler below to find a good time to talk.
Cost: Free
Step 2
A 90-minute Comprehensive Functional Medicine Intake Session allows me to listen deeply to your health concerns and determine which labs and lifestyle shifts may be priorities for your healing process. The price includes advanced review of your existing lab work, comprehensive intake forms, plus preparation with a naturopathic doctor who specializes in resolving complex, chronic health conditions.
Cost: $475
Step 3
Once we have your lab results we'll schedule a 90-minute Functional Medicine Case Review with both me and my collaborator, a naturopathic doctor with expertise in infections and toxins that underlie autoimmunity. Together we'll review the findings, present a holistic treatment plan, and discuss next steps, including coaching options with me, and treatment updates. The price includes advance preparation as well as the treatment plan, plus our time with you.
Cost: $475
Ready to gain deeper insights about your health?
Book a complimentary 15 min call now: